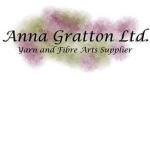 237 Dunolly Rd, Waituna West, Feilding, Manawatu
Boutique Mill – all products produced on site.
Carded and combed sliver for hand spinning and felting – Corriedale blends and solid colours both natural and dyed, many blends with silk, mohair and glitter.
Yarn spun in our Mill – suitable for weaving, hand and machine knitting – huge range from 2ply ( lace weight ) to Bulky – natural, plain and multi coloured.
Corriedale sheep farmed – Quality hand spinning fleeces available – Light and Dark Grey, Coffee, Charcoal and Black.
Mail order our speciality both National and International.
Farm shop open by arrangement.
Pictures of all products on Facebook – Anna Gratton Ltd.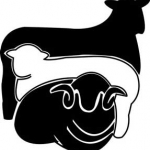 234 Main Road North, Otaihanga, Paraparaumu 5036
Merino, Halfbred, Romney, Lincoln, Corriedale, Crossbred
Superfine, fine, medium, strong
Black, Brown, Grey, Fawn, Spotted
Imported fantasy yarns from Crystal Palace, Trendsetter, Prism, Katia, Patons, Cleckheaton, and others.
Spinning wheels and accessories – new and secondhand
Weaving accessories
Sliver – natural and dyed
Yarns – natural, dyed, felted and novelty
Dyes. Knitwear. Washed fleeces.
Wool and silk tops.
Felting fleeces and needles.
Farm and workshop tours.
Stockists of Ashford products for spinning, weaving, knitting, felting.
Stockists of Majacraft products.
Mail order.
(Located just south of the Otaihanga Roundabout on SH1) 37 Stewart St, Foxton, New Zealand
Commission carding of all fleece types. Dying and blending services available on request. Carded alpaca and corriedale for sale